Client Empresas FPY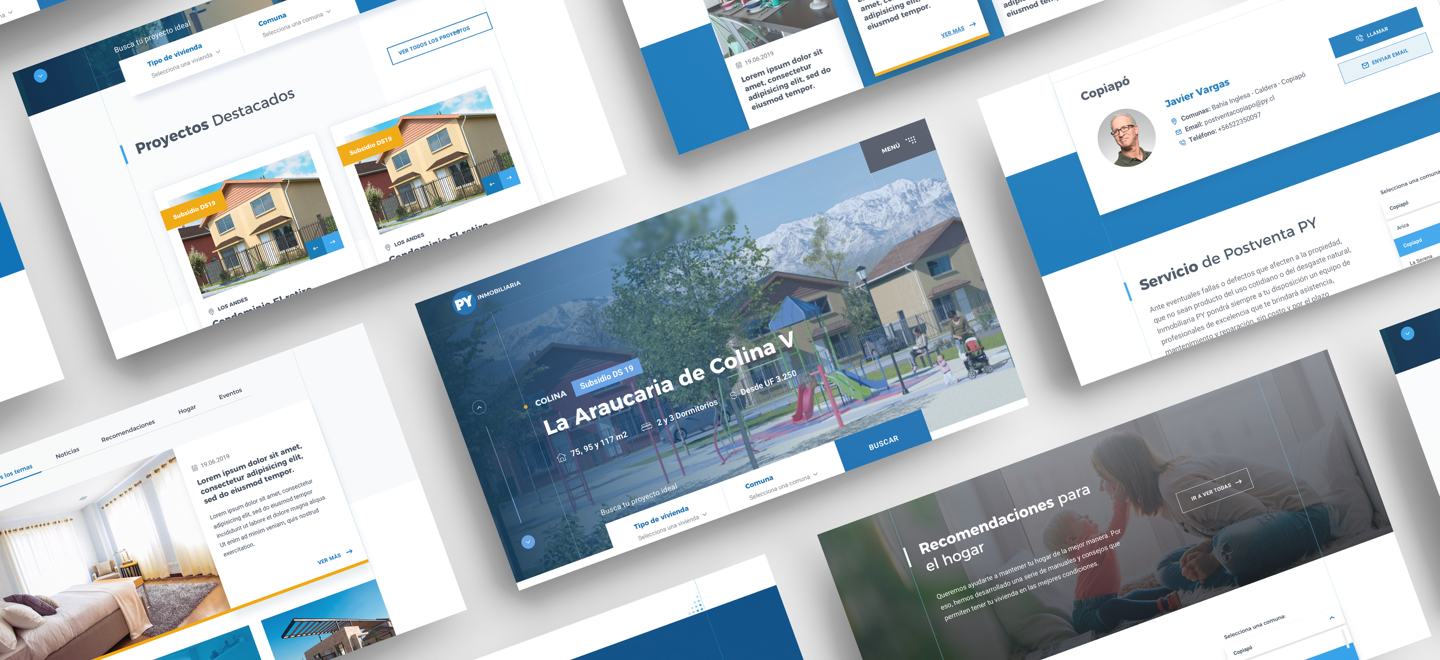 Empresas FPY
With the construction of 120.000 houses and more than 40 years of experience, PY is one of the most important real estate companies in the national market.
Challenge:
The challenge was to provide a more customized home-buying experience that would let users learn about different real estate projects throughout Chile.
Result:
We made searching for real estate projects easier and developed the necessary tools to improve the relationship with current customers, generating leads, reservation/purchase flows, etc.
Impact:
We fully enhanced digital communication and the customer experience, allowing users to perform tasks such as quoting, scheduling appointments, and paying fees and deposits for their future homes online.
18%
of face-to-face reservations switched to the online channel.
Nationwide offer
Business priorities based on a more connected customer experience.
We started the project by researching and defining objectives, a process involving different company departments.
The sales, marketing, post-sales and operations departments, together with sales rooms and regional executives, became part of a co-creation process to define the key functionalities and actions that would inform users about the company's extensive range of projects throughout the country.
We also conducted a series of interviews and visits to PY's various sales rooms, identifying actions that had until then been done in person, and which we succeeded in incorporating into the website features.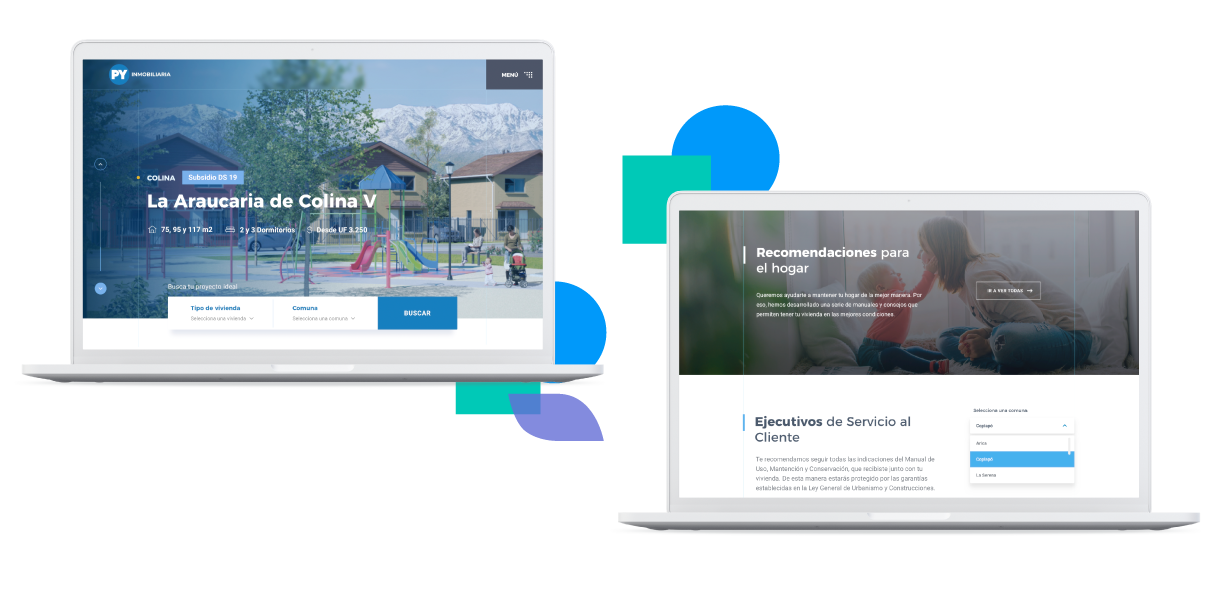 "Throughout the process of designing and developing PY's new website, the communication was smooth, close and collaborative, enabling us to launch a complex project that was able to satisfy everyone in the company."
Integrated payment and reservation system
To complement the website we developed an online payment system for reservations for all the projects on sale, providing web-based Transbank integration to streamline a commercial process that had until then only been done in person.
Project search
Used to access the wide range of real estate projects all over Chile, their progress and commercial features.
Webpay mall integration
This makes it possible to handle multiple commercial codes to manage payments for different projects.
Client system
A cloud-based document repository was introduced to let clients access purchase promises, deeds, and housing manuals, among other documents.
Integrations
This uses external unit stock systems to keep all listings updated.
UI design
Simple and accurate information
We designed interfaces that enable access to the relevant information for each project, with clean layouts, easy-to-read texts and, above all, user-friendly interactions.